The CMS risk adjustment program requires health insurers to calculate risk scores for each enrollee. The risk scores are based on a two-stage estimation procedure. Lower-risk enrollees are given higher risk scores than those who are higher-risk. The risk adjustment system is intended to compensate the insurers for the higher costs of their enrollees' care.
HCC Coding
Understanding HCC coding is essential for risk adjustment. To properly code for this complex medical condition, a coder needs to know how to stratify and identify patients with the condition. Depending on the circumstances, the coding process can be prospectively or retrospectively.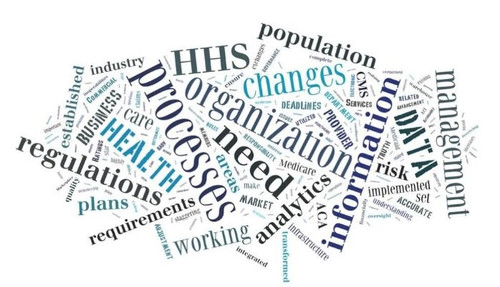 CMS uses a hierarchical condition category model to calculate risk adjustments. Two standard models are the HCC model and the CMS-HCC model. You can get help with HCC coding by consulting with an expert at YES HIM Consulting.
CMS Risk Adjustment System
CMS uses two major risk-adjustment systems. One is called the Risk Adjustment Processing System (RAPS), and the other is called the Encounter Data System (EDS). By 2021, approximately seventy-five percent of the diagnosis data used in risk-adjustment score calculation will come from EDS, while the remaining twenty-five percent will come from RAPS. By 2022, EDS will be the sole source of MAO diagnoses. The two systems have very similar functionality, although they differ in some ways.
Under the CMS risk adjustment guidelines, ICD diagnosis codes are grouped into disease groups or Hierarchical Condition Categories. These categories are based on clinical and cost-profile similarities. In addition, CMS has a risk scoring model that uses these categories to compute risk scores for Medicare Advantage plans. These risk scores determine how much to pay for medical services.
Calculation of Risk Scores
CMS risk scores are based on various factors. Some factors are related to socioeconomic status, and others are not. These factors are referred to as the social determinants of health, and the World Health Organization is beginning to focus attention on them. These factors include the circumstances surrounding birth, growth, and living. The ICD-10-CM code set includes a range of potential health hazards related to these factors.
The first component is the risk score model. CMS chooses the parameters for risk scores using ordinary least squares regression. This methodology assigns equal weight to predictive accuracy across all enrollees. Another component is the "two-stage" estimation procedure. In the second stage, enrollees with lower expected spending would receive greater weight. For this, the models would use the reciprocal of the predicted values from the first stage as weights.
Cost of Risk Adjustment
The proposed two-stage CMS risk adjustment procedure would increase risk scores for lower-risk enrollees while lowering risk scores for high-risk enrollees. As a result, lower-risk insurers would contribute less to risk adjustment, and higher-risk insurers would receive less. This would reduce competition in the market and undercompensate for adverse selection.
CMS chose the parameters for the risk score model through an ordinary least squares regression and then assigned the same weight to each enrollee's predictive accuracy. The CMS risk adjustment model, proposed a two-stage estimation process to increase risk scores for enrollees with low expected spending. These enrollees would usually have no health problems, whereas high-risk enrollees have more severe conditions and would have higher expected spending.
Impact on Insurers
CMS has raised concerns about the design of narrow network plans, which are tightly managed in the individual market. It wants to tighten rules against discrimination and overcompensation. The new risk adjustment process would increase risk scores for such plans. However, how such a change will affect enrollment in individual health insurance markets needs to be clarified.
Insurers will be able to know more about the risk adjustment program and what it will mean for them. CMS has estimated that the adjustment will be relatively small and less than 0.5% of premiums in either market. But insurers should be aware that they will have to adjust premiums for high-cost enrollees for at least a portion of this adjustment.
Cost of Risk Adjustment for Low-Risk Enrollees
The Centers for Medicare & Medicaid Services administers the risk adjustment program. It is a budget-neutral program and calculates charges and payments annually. The program helps insurance plans determine the difference between anticipated and actual costs, using the health status of enrollees and premium revenue. The cost of the risk adjustment program varies depending on the insurance plan and the risk score. CMS is currently investigating changes to its risk adjustment program.
The Patient Protection and Affordable Care Act (ACA) established the risk adjustment program to reduce insurer incentives to exclude high-risk individuals from the program. The program is meant to discourage insurers from setting high premiums and cushion them against extreme losses.